Composers
Performers
Filmmakers
Nice Laurels: I wanna get one two of those!
The Art Director, Victoria: If I could recast I would ask for my sister, Kathrin, but the question is would she be willing to work
for a very low pay?
Two sisters - filmmakers and composing singers, though they've been invigilated for long, now they're heading for freedom.
Pop Music & Short Movies: inspiring & en...
is the movie based on the true story by Kathrin Malay. Be the first to watch the trailer!
Malay in the spotlight ROCKING centerstage:
​
​
"World Peace" is the non-political music video by the non-political Malay band.
Enjoy watching the beautiful seaside scenery and listening to the cheerful melody! Fun in the sun is never overrated...
​
In The Club by Malay is the music video affirmating life, leisure time and fun.
C'mon everybody, let's dance! Let's have some fun! - this is the message of In The Club music video.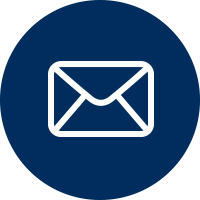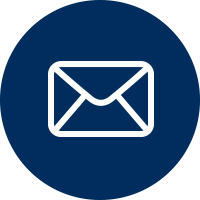 you & me in sunshine

is the music video made by Malay.
Be the first to watch it! Enjoy!
​
Excited to present *Malay's

In The Club

music video
!
is this year's remake of Malay's earlier film: My Fatal Move.
Neither of them has brought
any profits cause they have
never been broadcasted before. My Lucky Move is a jocular story about a psychiatrist and his patient. It's partly fictitious but some of the described incidents are TRUE.
Malay are Kathrin Malay (vocals, songwriter) and Victoria Malay (leading vocals).
Following the unsatisfying garage singing of Motorhead covers (her bandmates weren't ready to perform in public!) Victoria decided to start a band with her sister, Kathrin Malay.
They used to play cover songs, mainly by Abba, cause they thought they looked like the two Swedish girls.
The band names changed until now they're called Malay.
Malay have got plentiful of their own songs they wanna put out on a record.
Malay are also filmmakers making music videos and short movies.
MRS. MARIAH'S ROCKING HOLLYWOOD:
Flamenco 2
is the continuation of THE AWARD WINNING "FLAMENCO"
MRS. MARIAH'S ROCKING HOLLYWOOd: Flamenco 2 is the continuation of Flamenco 1 in which Ms. Mariah told about her pro-Spanish dreams and needs.
In the second part of this web series Ms. Mariah Is Rocking Hollywood: Flamenco 2 Ms. Mariah tells about her life and her personal interests again.
This time she listens to music that's got British origin!
Can Flamenco be pushed aside for the benefit of ...?
Yes, of what? Check it out!
MRS. MARIAH'S ROCKING HOLLYWOOD: Flamenco 2 was based on the short story by Kathrin Malay
titled... Ms. Mariah Is Rocking Hollywood that can be read on the web:
https://malaymalay178.wixsite.com/kathrinmalaystories .
FLAMENCO 1 is the first AWARD WINNING short fiction movie by MALAY. Even DUSTIN HOFFMAN paid tribute to Malay's movie in Meet The Parents: The Fockers by saying "I am Flamenco"!
Be the FIRST to see MS. MARIAH IS ROCKING HOLLYWOOD: Flamenco 2 Trailer above!
Many epigons around the world, actors and film producers with big names, have imitated Flamenco's shots and acting. Even Dustin Hoffman, the gooroo...

Excited to present
*****
Malay

's

World Peace

!